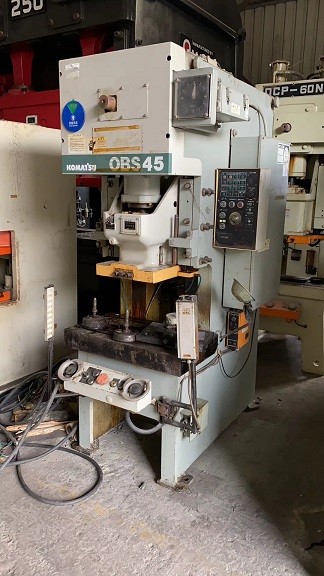 Komatsu brand(from Japan) 45T gap frame press
Item specifics
Press Capacity

45Ton
Stroke

25mm/30mm/40mm
Press Speed

200-800/200-700/200-600 S.P.M.
Bolster Area

680mm*420mm*90mm
Slide Area

420mm*320mm
Adjusting Value

30mm
Weight

5080kg
Description
1.High Speed Power Press Features:
a.The machine body is made of high-intensive cast iron,which is much suitable for continous press with stable material and precision.

b.Double columns, one central coloum and zero error ball bearing.

c.Anti side action balancing device helps increse the precision and stability of press machine.
d.Equipped with manual die adjustment,die height indicator and hydraulic lock device.
e.Equipped with man-machine interface.
2.High Speed Power Press General Parameters:
Model

OBS-45

Capacity

45 ton

Stroke

25mm

30mm

40mm

Stroke per minute

200-800s.p.m.

200-700s.p.m.

200-600mms.p.m.

Closed die height

213mm-243mm

210mm-240mm

205mm-235mm

Bolster area

680mm*420mm*90mm

Slide area

420mm*320mm

Slide adjustment

30mm

Blanking hole

100mm*400mm(500)

Motor power

7.5HP

Gross weight

5080kg

Loop system

Forceful automation

Speed control system

Inverter

Clutch & Brake

Air & Friction

Fixed-position stop system

Standard

Vibration system

Mounting or pneumatic mounting(Optional)
Contact:
Email: iris@chinadecoiler.com
Tel: 0086 755 28372363
Fax: 0086 755 28372353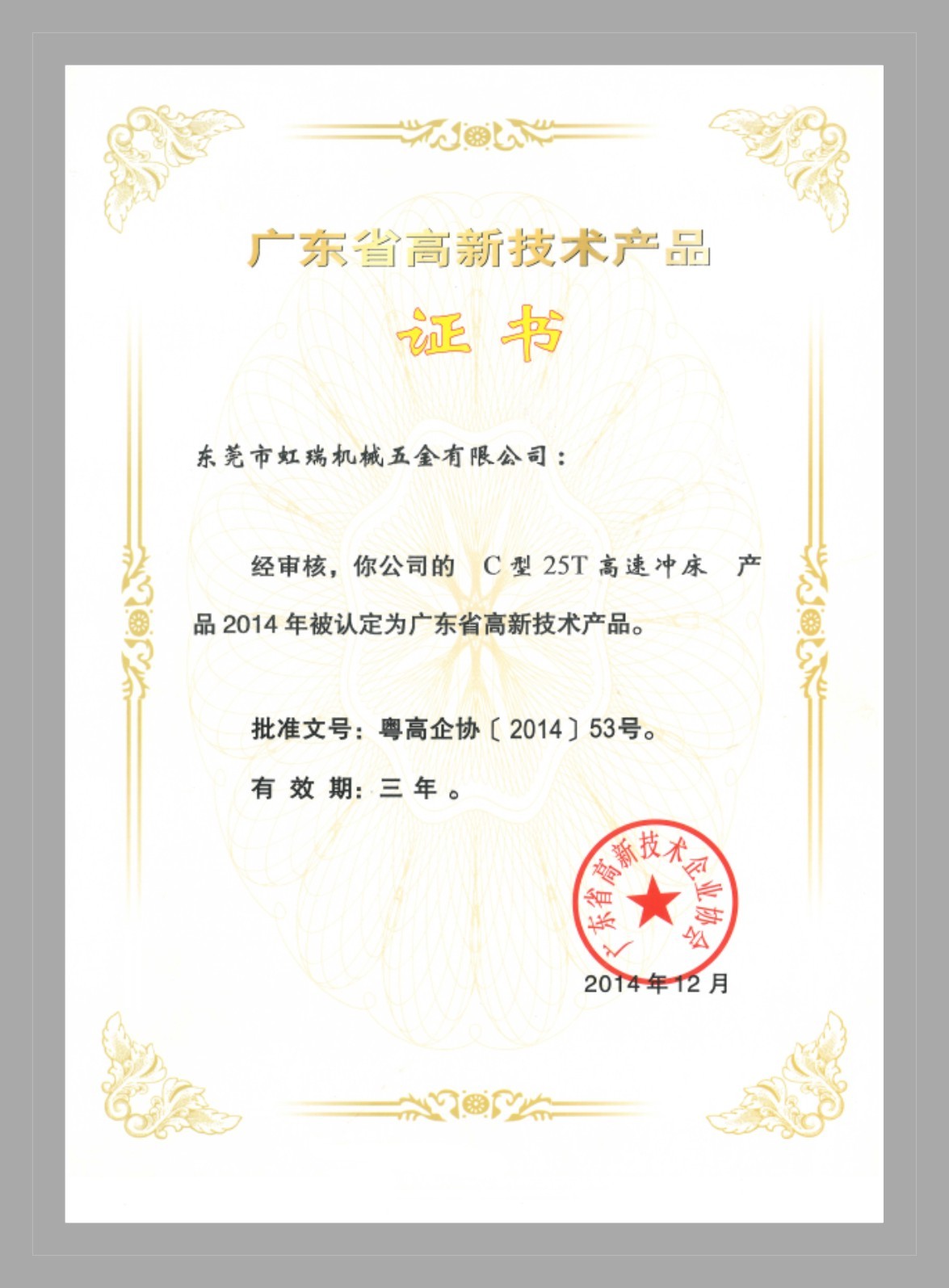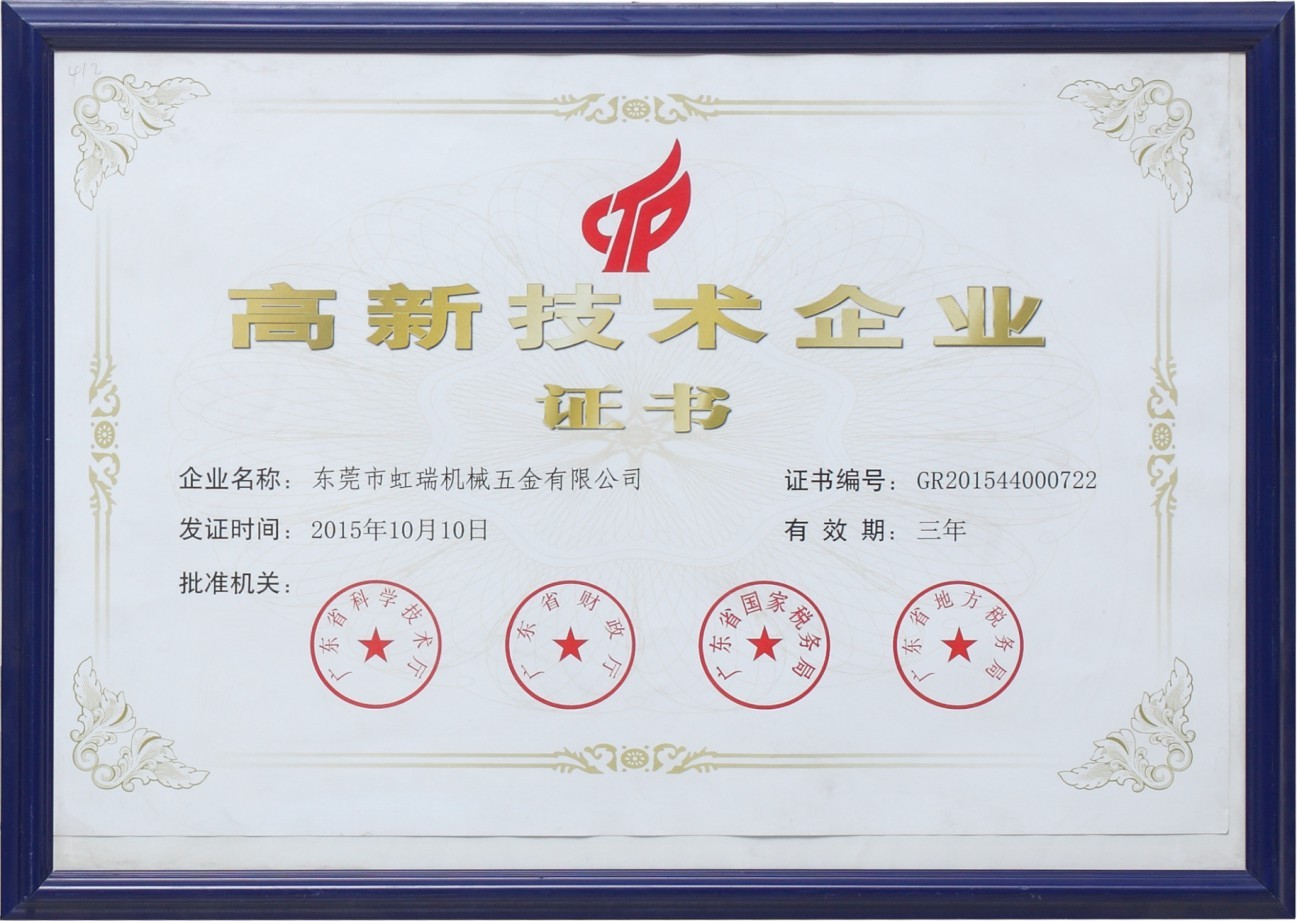 1.What is this high speed power press for?
High speed power press is for stamping sheet metal precision pressed parts with high speed.

2..How can I know high speed power press is what I need?

If you haven't used high speed power press before,we would like to have some pictures and the drawing of your products which help us to figure out whether our high speed power press is suitable for that product or not.

Welcome to contact us if you have any other questions.